Modular Homes as Dream Retirement Homes
Dream Retirement Homes, Modular Homes, retirement property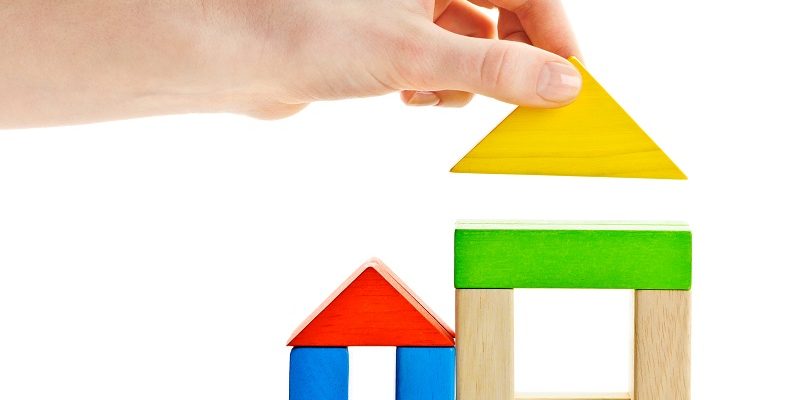 Are you ready for your dream retirement home but can't afford to build a new home? Consider modular housing as an affordable option to get into your retirement home sooner rather than later. With the money you save on a modular home, you can afford land in your dream location; perhaps even along Henson Creek read more..
Alabama
At LandHub we have a large selection of land for sale in Alabama. Check out the different types of land available including acreage, ranches, rural properties, hunting land, and more. Start looking in Alabama for land for sale today with the help of LandHub.
Many states claim to be a sportsmen's paradise but few back up the boast like Alabama. With its head in the Appalachian Mountains and its toes in the Gulf of Mexico, two of every three acres in Alabama are covered in timberland, most of which are open to public hunting or accessible by permission of the landowner. Alabama was the first state to create a Golf Trail, linking courses by legendary architect Robert Trent Jones. Later it added the Alabama Bass Trail for anglers to test the state's bountiful lakes and rivers. If the smallmouth bass aren't biting sportfishing charters on the soft turquoise waters of the Gulf of Mexico are just a few hours away.
The counties abutting the Gulf of Mexico serve up plenty of available undeveloped property in the lowlands surrounding the towns of Fairhope and Gulf Shores. Buyers upstate can score land in the mountains or in the well-lubricated Shoals near the Tennessee border. Southeastern Alabama is home to the unique Wiregrass Region with its crystal-clear streams and spring-fed lakes.
The population of Alabama clusters around four major metropolitan areas that are strung out from north to south so even affordable rural land in corners of the state never leaves you more than a short drive from big-city culture and entertainment. Huntsville is home to America's space industry; Birmingham is the state's industrial base; Montgomery is the capital and first home of the Confederate government, and historic Mobile is a major port city and the site of America's first Mardi Gras celebration.
Alabama is full of surprises from an actual ski resort to canyons with 600-foot deep walls. One of the most pleasant surprises comes when you get your property tax bill - land purchased in the Heart of Dixie will be taxed at the second-lowest rate in the nation.
Frequently Asked Questions
Alabama is situated in the southeastern United States and shares its borders with Georgia in the east, the Gulf of Mexico and Florida in the south, Mississippi in the west and Tennessee in the north. Alabama is the 24th most densely populated state and has an area of 52,419 (square miles). Alabama has the second largest inland waterways extending up to 1500 miles (2400 km).
Montgomery is the capital of Alabama and the state is nicknamed after its state bird, Yellowhammer. The largest city in this wonderful state by population is Birmingham whereas, Huntsville is the largest city by area.
Why Should One Buy Property In Alabama?
Sweet Home Alabama as one may know is perfect for someone who enjoys biking, hiking, fishing, camping, and other outdoor activities. Such activities are right out your door. Intellectuals do not need to worry as Alabama has loads of libraries, art, dance, music, and other high activities. This Yellowhammer state provides amenities such as Natchez-Trace Parkway, national forests and inland waterways. Alabama is strong in economic sectors such as agriculture, banking, mining, and manufacturing. The University of Alabama, Troy University, Tuskegee University, and Auburn University are some of the finest institutions in this state. The places that are among the best to live in Alabama are Huntsville, Birmingham, Prattville, Montgomery, and Mobile.
What Is The Climate Like In Alabama?
Alabama classifies as a humid subtropical region according to the Köppen climate classification. The mean annual temperature is around 64 degrees Fahrenheit. Temperature is often found to be warmer in the southern side whereas the northern and northeast areas tend to be cooler. Alabama has mild winters with abundant precipitation and very hot summers. Alabama experiences hailstorms occasionally in summer and spring and they are more often than not destructive. The state is also found to experience thunderstorms and tornadoes throughout the year.
How Is Tourism And Entertainment In Alabama?
Tourism is one of the strongest industries in this state. Alabama ranked 14th in the most popular states to visit in 2014 according to the Business Insider. In 2018, an estimated 25.5 million tourists visited the state. The main reason for such attraction is the parks and events that this state organizes. It's annual Hangout Music Festival which is held on the beaches of Gulf shores attracts tourists from around the world. The same is the case with the Alabama Shakespeare Festival. It is also known for its golf courses which are distributed throughout the state. The Alabama Splash Adventure (amusement park) and the Alabama Museum of Natural History (oldest museum in the state) are some other noteworthy places to visit.
How Is The Primary Education System?
The Alabama State Board of Education is the governing authority looking after primary as well as secondary education in Alabama. Altogether there are 1496 individual schools that provide education facilities to around 745,000 elementary and secondary students. The city of Huntsville has the highest concentration of PhDs in the United States. There is no dearth of high-tech talent in Alabama. The only state doing better than Alabama in the field of technology in Silicon Valley. This is the reason why Huntsville is nicknamed Silicon Holler.
How Is The Dining In Alabama?
There are some very fine exotic restaurants in Alabama. These restaurants are owned by experienced and trained chefs. Some of the best food trucks in the United States are situated in this state. 
How Is Transportation In Alabama?
There are many airports in Alabama like Birmingham-Shuttlesworth International Airport (BHM), Dothan Regional Airport (DHN), Huntsville International Airport (HSV),
Montgomery Regional Airport (MGM), Muscle Shoals – Northwest Alabama Regional Airport (MSL). As far as rail transport is concerned, a daily passenger train runs from New York to New Orleans with station stops at Tuscaloosa, Birmingham, and Anniston. Alabama has six major interstate roads that run across the state. In addition to this, it also has five auxiliary interstate routes.
In Terms Of Agriculture, What Does Alabama Specialize In?
The agricultural output includes poultry and eggs, peanuts, cattle, plant nursery items, fish, cotton, grains such as sorghum and corn, milk, vegetables, peaches, and soybeans. Even though Alabama is known as "The Cotton State", it ranks ninth according to some reports.
How Diverse Is Alabama?
The state has a culturally diverse population. To give you an idea, Alabama has Bollywood movies playing in the theatres, has Vietnamese restaurants, and has Korean churches. One can expect to find all levels of education including scientists and engineers working for NASA.
What Is The Cost Of Living In Alabama?
The cost of living in Alabama is affordable. Gas is cheap and the sales tax low. The same gas which costs $4/gallon in California might cost as cheap as $1.20/gallon. Milk costs $2/gallon and cigarettes around $4/pack.
Alabama's people and their hospitality will make you fall in love with this place. It is a peace-loving state and its simplicity is spell bounding.