Where to Find the Lowest Property Taxes in the Nation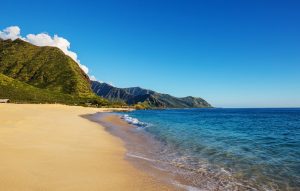 Property taxes are a reminder that owning land is far from a no-cost endeavor after your initial investment. And depending on where your land is, you may be paying quite a bit more—or quite a bit less—than landowners in surrounding states. read more...
Louisiana
At LandHub we have a large selection of land for sale in Louisiana. Check out the different types of land available including acreage, ranches, rural properties, hunting land, and more. Start looking in Louisiana for land for sale today with the help of LandHub.
Louisiana loses more land than any other state. The Mississippi River is the great land builder, depositing silt by the ton at its mouth. But as swamps have been logged and canals been cut through the great alluvial plains more and more saltwater is seeping into coastal Louisiana, destroying the coastline and tens of millions of years of work by the mighty Mississippi. Scientists estimate that Louisiana loses the equivalent of 30 football fields of landmass each and every day.
Not that Louisiana is in danger of running out of undeveloped rural land any time soon. Hunting and recreational property, including timberlands and swamplands, remain for sale across the Pelican State. Duck hunters will especially treasure property found along the Tensas and Atchafalaya river basins. For those after more imposing quarry, Louisiana waters are home to more alligators than anywhere else in America; hunting season is for three weeks in late summer. Hunters may also chance to see one of Louisiana's 300 black bears along the southern Mississippi River and its tributaries but they are protected.
The flags of six countries have flown over Louisiana - France, Spain, England, the Republic of West Florida, the United States and the Confederate States of America. The result is one of the country's most distinct cultures; one in fifteen residents still speaks French and the state's welcome signs celebrate its French heritage.
The allure of Louisiana's beautiful and mysterious lands has proved a magnet for movie-makers and earned it the nickname of "Hollywood of the South." More reality shows are filmed here than any other state. So don't be shocked if you find a location scout eyeing your new property after you settle in.
Frequently Asked Questions
Louisiana is a state situated in the southern region of the southcentral part of the United States. Its neighboring states are Texas, Arkansas, Gulf of Mexico, and Mississippi. Baton Rouge is the capital of the state. New Orleans is the largest city in the state. Some other famous cities in the state are Shreveport, Lafayette, and Lake Charles.
Some Facts About Louisiana
"Mardi Gras", the world-famous custom is celebrated in New Orleans. The custom is about food and fun. It is celebrated right before Lent.
In King Louis XIV's honor, the state was named Louisiana.
With 35 floors and 450 feet tall height, Louisiana is home to the tallest state capitol building in the country.
The state is the only state in the country that does not have any counties. Its counties are known as parishes.
The world's largest freshwater river basin is the Atchafalaya Basin situated in Saint Martin Parish. It provides all sorts of recreational activities.
Breaux Bridge is nicknamed as "Crawfish Capital of the World".
Terrebonne Parish has been awarded as the best place to live in Louisiana by Money Magazine.
Covington is known for its clean water and air because it lies in the Ozone Belt region.
Louisiana is the only state that refers to the Napoleonic Code for its state law.
Why Should One Buy A Property/House In Louisiana?
Louisiana is a big enough state to embody various diverse geological regions and climate. It is a very pretty state with people having beautiful souls and minds. The fellow Louisianans are always ready to lend a hand. It is a perfect blend of traditional values and a modern technology-oriented state. The state offers scenic views that will take your breath away. In terms of the future, it also offers several job opportunities. The state is predominantly built around petrochemical industries. However, the state is modernizing itself and offering other types of jobs as well. Food is also good in this state with many famous restaurant chains.
How Is The Climate In Louisiana?
According to Köppen's climate classification, Louisiana has a humid subtropical climate. Summers are hot and long. Whereas, winters are short and mild. The state's wet season is from April to September. In summers, rains are intense with thunderstorms. However, in winters the rains are less intense.
What Is The Cost Of Living In Louisiana?
Louisiana is relatively cheaper than most other states. It has a cost of living index of 86. The average cost of living in the U.S. is 100. Therefore, an index of less than 100 means the state is cheap. The average home price in the state is $147,900.
How Is the Real Estate Market Faring in Louisiana?
Investing in this beautiful state is a wise option. The median home value in Louisiana is $146,500. This is a 0.4% increase from last year. Although the rise in the prices has been slow, it is expected that prices are going to increase by 1.4%. The economic growth in Louisiana is steady. Therefore, the prices are anyway going to go up. Hence, it is a good time to buy a property or perhaps a house in Louisiana.
What Are Some Recreational Activities To Do?
There are tons of things you can do here on weekends. Firstly, there is always some type of live music or a concert being played here. It is heaven on earth for music lovers. Along the Gulf area, people can enjoy kayaking, canoeing, and paddle boating. Fishing is very famous here. Both in freshwater and saltwater. Hiking and golfing are some other famous activities.