The Alaska Veterans Land Discount Program
Alaska, Alaska Real Estate, Veterans Programs
by Laura Mueller Veterans who are looking to buy land in Alaska have a big advantage thanks to the
Alaska Veterans Land Discount Program
read more...
Alaska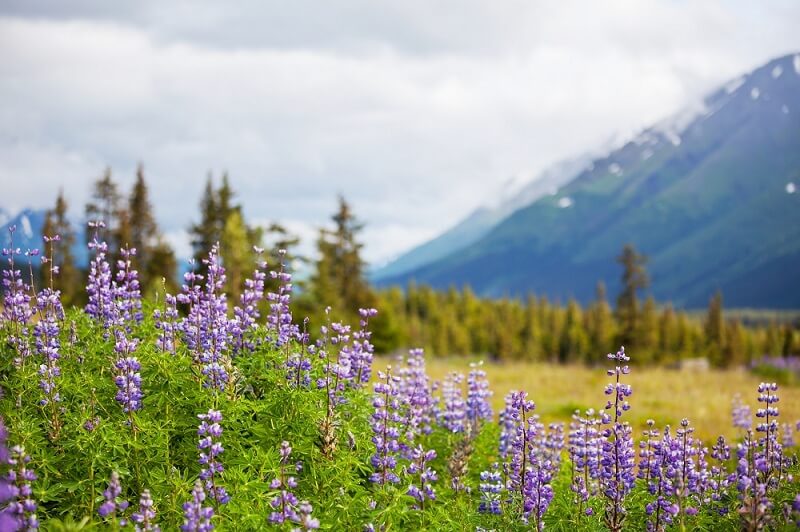 At LandHub we have a large selection of land for sale in Alaska. Check out the different types of land available including acreage, ranches, rural properties, hunting land, and more. Start looking in Alaska for land for sale today with the help of LandHub. How big is Alaska? Bigger than the combined size of the 22 smallest American states. If it was its own country it would be the 19th largest in the world. But less than 1 percent of its 663,268 square miles are privately owned - by far the smallest percentage in the United States. The federal government owns 65% of Alaska and the state and the University of Alaska own over 100 million acres. Another 44 million acres are owned by Native corporations which, although private, cannot be sold. About half of Alaskans have settled in the South Central part of the state around Anchorage in the Matanuska-Susitna Valley and on the Kenai Peninsula. This is where most of the available land can be found, certainly the land with the best access to transportation. Most of the parcels that come on the market are small - less than 200 acres. Land larger than that is often agriculture-restricted. Those looking to own a slice of "real" Alaska can still find undeveloped homesteads in the wilderness. Access is often limited to rivers or winter trails on these remote, rustic lands. Fairbanks is the only city of substance inside this mostly uninhabited wilderness. Of course, no services means no property taxes. Anyone with a hankering for lakefront land in Alaska can usually find some, with or without a cabin on it. One place to find far-flung Alaska land is through the State which makes land available to the public via sealed-bid auctions and staking of remote recreational cabin sites. These state lands for sale are the real remote buys in The Last Frontier. If you require a road, stick to private sellers.
Frequently Asked Questions
Alaska is a U.S. state situated on the extreme West Coast. It is right across the Bering Strait from Asia. With a total area of 663,268 square miles, it is the largest state in the U.S. Its area is twice the size of Texas, the next largest state. It also has the longest coastline than any other state. The capital of Alaska is Juneau, which is situated on the mainland of the North American continent. Nonetheless, it is not connected by the North American highway system making it the only non-contiguous U.S. state. It is about 500 miles from Washington.
Why Should One Buy Property In Alaska?
There is no dearth of available houses in Alaska. The housing market is considerably strong, giving the people the choice to buy property in urban areas or rural and secluded parts of the state. There is always an option to build your own house as there is a lot of land put up for sale. Homes in Alaska come in different sizes, shapes, and prices and there are different communities settled in different areas of Alaska.
How's The Climate In Alaska?
Alaska is the westernmost and the northernmost state and has the most easterly longitude. It is divided into 6 regions.
A) Southeast Alaska: The climate here is a mid-latitude oceanic climate. It is both the warmest and wettest part of Alaska. It has a mild temperature in winter and receives high precipitation.
B) Southcentral Alaska: the climate is mild when compared with other parts. This is because of how close it is to the ocean. Although it receives less rain, it receives an immense amount of snow.
C) Western Alaska: It has a subarctic oceanic climate in the southwestern region. Climate toward the north, however, is the continental subarctic. The area between the Seward Peninsula and Kobuk river valley is basically a desert receiving hardly any rain.
D) Interior Alaska: Climate is subarctic. In summers, temperature spikes up to 90s Degree Fahrenheit while in winters, the temperature stoops down to -60 Degree Fahrenheit. This area has sparse precipitation.
E) Extreme north: Climate is arctic with short and cool summers and winters are long with very cold winters. It snows almost the entire year.
Is Alaska Less Populous?
Yes, the population density is a mere 1.2 people per square mile. You might want to read that again. Let it sink in. The population density is very low as compared to New York and Los Angeles. It has a population of 736,000. It ranks 48
th
in terms of population. Anchorage, Juneau, and Fairbanks are the largest cities out of the 29 cities and towns.
How Is The Education System?
The schools in Alaska have a good rating. There are many options available and academics are high. Higher education can also be found in Alaska. This is perfect for raising a family. You would not have to leave the state unless that is what you want.
Are There Any Job Opportunities?
The market for employment is quite strong. There are various types of jobs that are available in the state. Industries such as tourism and fishing are very strong. These industries require workers, however, and employment may be scarce in some of the regions. Generally speaking, Alaska's economy is doing great and it is safe to say that it is a good place to earn a decent living.
Are There Any Fun Things To Do In Alaska?
There are plenty of recreational activities one can do. In the metropolitan cities of Alaska, one can catch concerts, watch movies, go bowling, go hiking in summers and numerous other fun activities. Anchorage is famous for its Iditarod dog sled races. You won't get bored in Alaska.
How Is The Cost Of Living?
It depends on the area you live in. Developed areas are relatively cheap. On the other hand, rural areas are expensive because of a lack of proper connectivity. In such areas, goods are transported via airways and waterways. The burden of the cost of transportation is ultimately borne by the end-users. In remote areas, it is common to pay $8 for a gallon of milk. While Alaska may not be perfect for everyone, those who adapt to the flora and fauna of this area experience nature's raw beauty. Alaska is a diverse state that offers a little of everything.