Zuckerberg Drops Hawaiian Kuleana Land Case, Offers Apology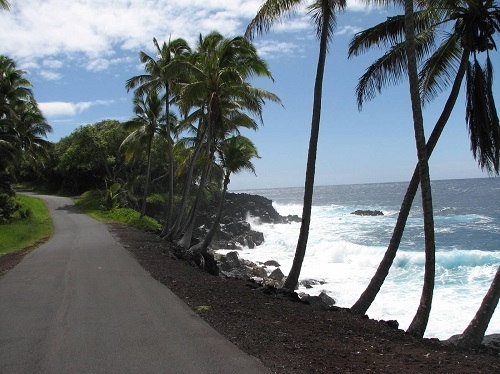 Facebook CEO Mark Zuckerberg, the owner of 700 acres of land in
Hawaii
, is finding out the hard way that
land ownership
can be an uncertain thing at best. In 2014, Zuckerberg and his wife, Priscilla Chan, bought two adjacent tracts of land a 393-acre Pilaa Beach tract, and a 357-acre former sugarcane farm called Kahuaina Plantation
read more...
Hawaii
At LandHub we have a large selection of land for sale in Hawaii. Check out the different types of land available including acreage, ranches, rural properties, hunting land, and more. Start looking in Hawaii for land for sale today with the help of LandHub. Grab a map of the United States and take a look - every state has at least one straight edge border except one - Hawaii. This lack of rigid artificial boundaries sets the tone for Hawaii's famous laid-back island lifestyle. Hawaii is actually an archipelago of some 130 volcanic islands although only eight main ones, each with its own nickname, comprise what we commonly know as the 50th State. More than seven million tourists arrive in Hawaii every year, some with an eye for acquiring a slice of the Paradise State for themselves. In 1898 when the Hawaiian Islands were annexed by the United States most of the developed land was covered in sugar cane fields controlled by an oligarchy of sugar companies referred to as The Big Five. Over the past century, Hawaii's great plantations and ranches have been chipped away to provide rural land buying opportunities. In 1996 the last plantation closed. Hawaii features the fourth most coastline among American states but undeveloped beachfront rarely comes to market. The homes that occupy prime waterside locations help make Hawaii the country's most expensive residential real estate market. The greatest reservoir of undeveloped land in the Islands is on Hawaii Island, the Big Island, which is larger than all the other islands in the archipelago combined. It is the largest island in the United States. Only two roads penetrate the mountainous interior for access to available undeveloped land, which is predominantly offered in small building lots. Even so, one of America's largest cattle ranches - the 175,000-acre Parker Ranch - spreads across the Big Island. Back on Oahu, home to Honolulu and where 75% of Hawaiians live, undeveloped land options are more limited. Here your slice of paradise will likely be measured in fractions of acres.
Frequently Asked Questions
Hawaii is a state which is a collection of 8 main islands. It is situated in the Pacific Ocean. It is the only state in the United States which is wholly made up of various islands. Hawaii was formed due to the underwater volcanic eruptions. Honolulu is the capital of this state which is situated on the island of Oʻahu.
Some Facts About Hawaii
Hawaii is the only state that cultivates coffee.
It is the "most isolated population center" on the face of the earth.
Around one-third of pineapple's commercial supply comes from Hawaii.
It is the widest state from east to west.
It has 4 counties.
Honolulu is the largest city in the world. It has the largest borders.
Haleakala Crater is the world's largest dormant volcano.
The Parker Ranch is the largest ranch in the U.S with almost an area of 480,000 acres.
It is the leading producer in cultivating macadamia nuts and orchids.
Mauna Kea, tallest mountain in Hawaii, is taller than Mt. Everest.
Why Should One Buy Property In Hawaii?
Hawaii is an exotic place that offers a wide variety of pretty much everything. The culture of this state is diverse. You will get to meet people from all walks of life. Everyone is called a minority in this state. This state has some of the best beaches in the world. Most of the parties take place on the beaches, so it is absolutely free for people to attend such parties. The food here is delicious. There are so many things to do in Hawaii. You name it and Hawaii has it. Employment opportunities in this state are plenty. Hawaii has a lower unemployment rate than other states in the country.
How Is The Weather In Hawaii?
It has a semi-tropical climate. The weather, in general, is balmy. However, do not be mistaken as the weather can vary quickly and nature is clearly beyond human intelligence. For example, Mt. Waialeale on Kauai happens to be the wettest spot on earth. But just a few miles from this place is a desert which receives negligible rainfall. Hawaii is a windy place with wind speeds ranging from 10-30 MPH. It can rain on any given day but it usually rains in the months of November-February. Rains are usually brief and it becomes sunny quickly. Hurricanes are not frequent here, although they can occur from June to November. April, May, September, and October are the best months to visit this state.
Does It Snow In Hawaii?
Snowfall is common in Hawaii and is expected each year. However, snowfall below the height of 29,000 feet is a rare phenomenon. The summits of the mountains in Hawaii receive 6 to 25 feet of snow each year. Mauna Kea which means "White Mountain" is more often not covered in snow. One can expect snowfall in the months of winters which lasts from December to February.
How Is The Real Estate Market Performing In Hawaii?
The Hawaii market has the potential for good returns. This state is good for long term investment. The Hawaiian economy is doing fantastic and the unemployment rate is quite low. Hence, one should consider investing their money here. Currently, the prices are taking a slump so now seems like a good time to buy property in this state. In the long run, the prices are expected to rise so you will be better off in the future. In conclusion, it will be fair to say that Hawaii is like heaven on earth. Its natural scenic beauty is gorgeous and owning property in Hawaii is something almost everyone wants.