In The Market for a Missile Silo? Head to Arizona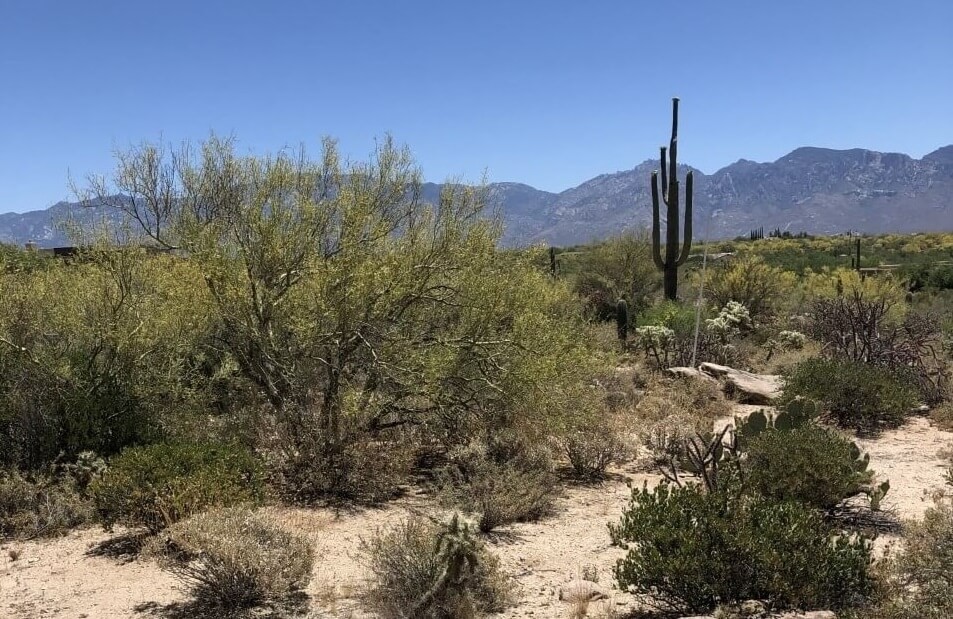 The Cold War was a long time ago, but relics of the past still remain — and in Arizona, you can actually buy them. Missile silos are underground bunkers that were built to implement — and withstand — atomic blasts. During the Cold War and in the years afterwards, 18 of these missile silos were built in Arizona, mostly in the area around Tucson.
read more...
Arizona
At LandHub we have a large selection of land for sale in Arizona. Check out the different types of land available including acreage, ranches, rural properties, hunting land, and more. Start looking in Arizona for land for sale today with the help of LandHub. In its pioneer days Arizona was built on the 5 Cs - copper, cattle, cotton, citrus and climate. The first four have all faded into varying degrees of irrelevance but climate is still bringing new settlers into the Grand Canyon State. When Arizona filled out the United States map by becoming the 48th state in 1912 there were fewer than a quarter-million residents; one hundred years later the population is pushing seven million. Although known for its desert terrain, the constant stream of newcomers can find land for any taste in Arizona. Yuma County serves up the classic desert climate in an international setting on the Mexico border where the sun shines 350 days a year. For those seeking a high desert environment Pima County and its university town of Tucson, nestled among saguaro cacti and known for its open culture, is the destination of choice. Undeveloped land in northern Arizona is draped in Ponderosa pines and climbs to elevations over 12,000 feet. The region's economic hub, the city of Flagstaff, rests at 7,000 feet. This region is not only known for its cooler temperatures but boasts ski resorts in the winter. Arizona land even has options for water lovers around Lake Havasu on the Colorado River. Traces of the Old West can still be found in the southeast desert around the historic mining town of Bisbee that has received an infusion of artists in recent years. Land with mineral rights attached can still be bought in Cochise County, Apache County, and Navajo County. One of the biggest decisions land buyers face in Arizona is how close to Phoenix to purchase. The modern colossus that has developed in central Arizona is home to more than half the state's people and contains all the cultural and economic advantages of a modern major metropolitan area. For those who find that uncomfortable, there are remote pockets of grasslands and desert scrubland that are more affordable and still within range of local services.
Frequently Asked Questions
Arizona is a U.S state situated in the southwestern region and a part of the mountain states. Its capital is Phoenix which happens to be the largest city in this state. To the north of Arizona is Utah, whereas to the west it is bordered by California and Nevada. As of 2019, its population is estimated to be 7.28 million.
Some Facts About Arizona
In terms of area, it is the sixth-largest with a total area of 113,998 square miles (295,000 km2).
It is the 14th most populous state.
It has plenty of mountains and plateaus.
It is known for its Basin and Range area.
It is rich in Xerophyte plants like cactus. The official state flower is the saguaro cactus. It is the largest American cactus.
The Grand Canyon national park is in Arizona.
It is abundant in copper and naturally is the leading producer of copper.
At the Kitts Peak National Observatory, in Sells city, the world's largest solar telescope is situated.
It has plenty of natural wonders like Havasu Canyon, Sunset Crater, Saguaro National Park, Meteor Crater, Grand Canyon, Superstition Mountains, Painted Desert and many more.
Why Should One Buy Property In Arizona?
Since the prices are gradually increasing, now seems like a really good time to buy property in Arizona. Phoenix, the biggest city in Arizona, is performing well and its growth rate is quite remarkable. It is up with the fastest-growing cities in the U.S. Residential real estate is quite strong and attracts a lot of investors. The potential for home development is profitable and attractive. Therefore, it is best if you look to buy a house in Arizona. Since jobs in Arizona are being offered two times more than the national rate, the demand for housing is strong. There are a lot of homes for sale in Phoenix, Paradise Valley, Prescott, Flagstaff, and Scottsdale. There are small family-sized homes to huge farmhouses, mountain homes, luxurious homes, lake homes. As the price is expected to rise here, investment in Arizona would prove to be a good financial decision.
How Is The Climate In Arizona?
Since Arizona is a large state, the climate varies from region to region. Its climate is mostly arid and semi-arid. The climate in this state is similar to any desert region. It has very hot summers and mild winters. The mean annual rainfall ranges from 3 inches in Yuma to 40 inches in east-central Arizona. The southwestern region of this state has a desert-like climate. While the northeastern area is characterized by plateaus, volcanic mountains, and the Grand Canyon. Finally, the area between the above-mentioned geographical areas is a strip of mountains called the Central Highlands. The Central Highlands has higher annual precipitation and low temperatures in comparison to the remaining part of the state.
How Is The Real Estate Market In Arizona?
"According to the latest 
Zillow
 forecast, the median home value in the Arizona real estate market is currently at $254,600. Having already increased by 5.3 percent since last year, 
Arizona housing market predictions
 for 2020 point to even more value increase (2.1 percent increase) which will lead to higher prices as well."
Here are some facts to crunch
Median Property Price: $417,713
Price per Square Foot: $382
Average Days on Market: 114
Price to Rent Ratio: 22
The increase in home value in different cities are as follows
Scottsdale: 1.6% increase
Phoenix: 0.9%
Tucson: 3%
The economy is thriving and therefore the prices are going up. Arizona is a great place, be it for settling down or for a real estate investment. LandHub relocated its corporate headquarters from CA to Tucson, where the University of Arizona is located.