Support for Military Veterans Looking to Buy California Land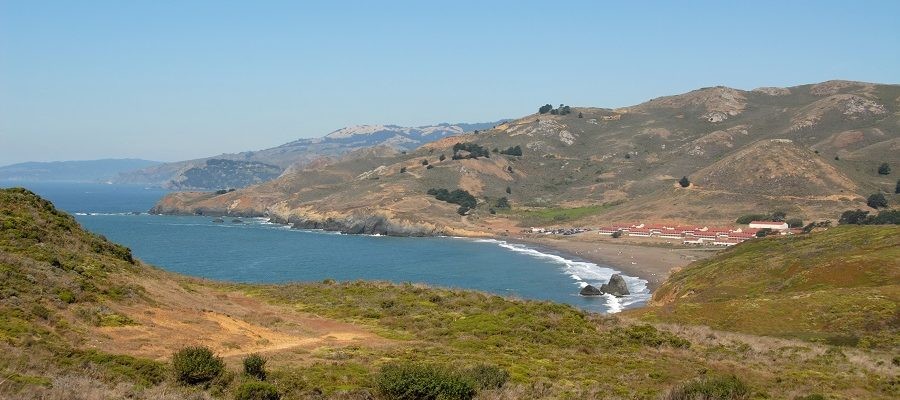 For military veterans looking to settle down in California, two mortgage assistance programs mean there are options when it comes to financial support. VA-guaranteed mortgage loans, which are available to all U.S. veterans by means of the U.S. Department of Veterans Affairs, and state-specific CalVet
read more...
California
At LandHub we have a large selection of land for sale in California. Check out the different types of land available including acreage, ranches, rural properties, hunting land, and more. Start looking in California for land for sale today with the help of LandHub.
In some ways, you can still own a piece of the California dream just like the 49ers did in the Gold Rush over 150 years ago. You can still buy an acre of land in the state for just a few thousand dollars. You can still buy 40-acre gold mining placer claims for about the same price.
But in most other ways California is a shockingly different place from the land the original prospectors encountered in the mid-1800s that was dominated by Spanish missions. The nearly 40 million people who live in California represent one in every eight Americans. If the state was a country its economy would be the 9th largest in the world.
With a big enough checkbook, it is still possible to purchase stunning Pacific Ocean views or unrivaled cityscapes or a chunk of Northern California wine country. California is the biggest agricultural state in the nation and ranches and farms are always for sale, primarily in the valleys that meander through the center of the state.
California is the most geographically diverse state in the union, containing both the highest and lowest points in the Lower 48. Buyers can find an affordable desert property, mountain timberland, and undeveloped lakes throughout America's third-largest state. Outdoor enthusiasts can feast on hunting and fishing or cattle properties specifically suited to match their passions.
The land rush never ends in the Golden State. Vacant land prices within two hours of a major city in California are fetching a premium in recent years due to the influx of investors into the marketplace. But in an economy so vast and so diverse there are always unique properties waiting to be uncovered.
Frequently Asked Questions
California is a U.S. state situated in the Pacific region. Sacramento is the capital of California. It is divided into Southern and Northern California. It shares an international border with Mexico. 
Some Facts About California
Most populous state with around 40,000,000 residents. 1 out of every 8 residents in the U.S lives in California.
In terms of area, it is the third-largest.
Out of the 10 largest cities in the U.S, 3 are situated in California (San Diego, San Jose, L.A).
The lowest, as well as the highest points, are situated in California. (Death valley- 282 feet below sea level and Mt. Whitney- 14,494 foot).
California is known to be the "Avocado Capital of the World". Every year, the avocado festival is celebrated in Fallbrook.
The largest outdoor amphitheater is situated here.
It has various names such as The El Dorado State, The Golden State. Almost 300,000 tons of grapes are produced here. Therefore, it is also called The Grape State. With all the grapes that it grows, the state produces around 18 million gallons of wine each year.
Around 45% of California is a forest.
Why Should One Buy Property In California?
Living in California is a dream that almost everyone wants to live in. The swagger of this state makes everyone fall in love with this beautiful state. Since the weather is great throughout the year, people can enjoy their time visiting enigmatic places to walk, hike and bike. The food in California has got so much variety. You get to see Mexican, Indian, Italian, French restaurants and other ethnic food. Want to take a break from your routine life? Don't worry, California is close to mountains, beaches, deserts, forests and you can even drive or fly to Las Vegas. Manhattan Beach, Santa Monica, Venice, and Laguna Beach are some of the best beaches you will find in the U.S and they all happen to be in California. The culture here is rich in the sense that people from different ethnicity live together in harmony and work together. If you want to settle down with your family here, your kids are in luck as this state provides some of the best universities. You can complete your higher education and then work in California itself. How great is that!
How Is The Climate In California?
California due to its vast area has diverse characteristics. It is generally bifurcated into Northern and Southern California without any actual boundaries separating the two. Much of California experiences a Mediterranean climate this means it has dry and warm summers with wet, cool winters. The proximity to the ocean plays an important role in warm summers and cool winters. To put it in simple terms, you find a Mediterranean climate toward the coastal side. You go toward the east, you get scorching summers. You go toward north, you get snow. It is important to understand how vast California is. When choosing the right property, ensure that you check with the climate of that particular region. 
How Is California's Economy?
California's economy is thriving. Its gross state product has reached a trillion-dollars, making it the first state to achieve this feat. Therefore, it is the largest economy among all other states. California's economy would rank 7th if its economic size were to be compared with other countries. 
California has a lot to offer. Once you live here, every other place you plan on settling in would feel bland. It's warm and friendly climate is soothing. Its marvelous cities, scenic beauty, and beaches will blow your mind. 
As the prices are expected to go up, now seems like a really good time to consider buying a property in California.