Things to Know About Running Your Own Hobby Farm
In the last decade, more and more people who may not have any connection to farming have become interested in what farm life could be like. Whether you call it gentleman farming, a hobby farm, or you just want to grow your own food, this is a growing trend across the nation. Farming for fun doesn't mean a full-fledged operation. In fact, it can be your own backyard! Running your own "gentleman's farm" or hobby farm just means you don't need the farm to make a living. read more…
Choosing the Right Fence for Your Farmland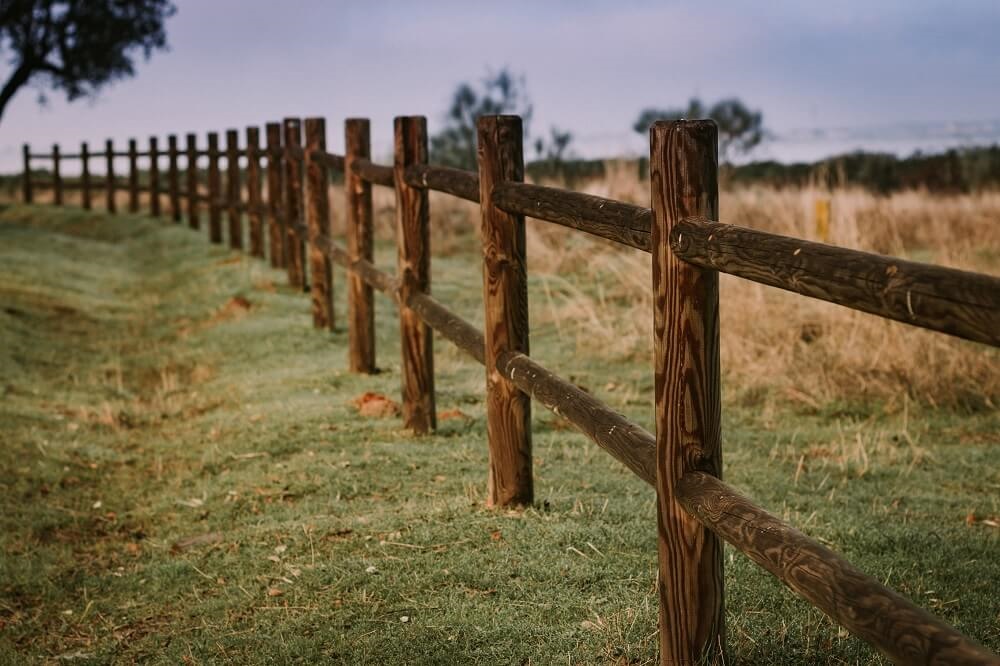 Owning and managing a ranch or farm is undoubtedly a rewarding experience. Apart from enjoying wide open spaces, the outdoors, and the simplicity of rural life it's a great opportunity to invest your money in something safe. Ranch lands appreciate at a higher rate and can even bring in profits from the products and/or livestock raised on the land read more…
Farms Land
The Farm for sale listed on LandHub.com range from spacious, industrial-sized acreage to small and modest hobby farms. Choosing the right land is a high priority when it comes to owning a farm. A farm is "any place from which $1,000 or more of agricultural products were produced and sold, or normally would have been sold, during the year." Government payments are included in sales. Ranches, institutional farms, experimental and research farms, and Indian Reservations are considered as farms. Places with the entire acreage enrolled in the Conservation Reserve Program (CRP), Wetlands Reserve Program (WRP), and other government conservation programs are also counted as farms.
According to Beef2Live, the United States had 2.048 million farms in 2017. Texas had the most farms in the United States in 2017 followed by Missouri and Iowa. Texas had more farms than Missouri and Iowa combined. Nine (9) states had more than 70,000 farms in 2017: Texas, Missouri, Iowa, Oklahoma, California, Kentucky, Ohio, Minnesota & Illinois. Thirty-nine (39) states had more than 11,000 farms in 2017. These two million farms produce $135 billion annually, employing over 750,000 workers between crop, cattle, and dairy farms. Statista.com states that the total real-estate value of farmland throughout the U.S. is approximately two trillion U.S. dollars.
Making the decision to search for a farm is not an easy feat. True farmers are aware of the extensive amount of dedication, money, and time that it takes to run farmland. Before purchasing farmland, become fully informed about the process. As every farmer knows, farmland takes a lot of dedication, time, and money to run. You want to be wholly informed before purchasing any farmland for sale. Here are a couple of important details that you will want to sort our when you are looking to purchase a farm for sale:
Where are the farms for sale near me?
What acreage do you prefer?
What is the condition of any standing structures on the land?
When was the last survey of the property completed?
What is the history of ownership of the land?
Are there any title or deed issues in the past?
Any questions that you may have can be quickly answered with the help of LandHub.com. If you are ready to find farmland for sale near you, check our listings by searching for the criteria that fit your needs and get in touch with us.
Farm Land
Do you not wish nutrient-rich food would come straight from the farm and on to your plate? Wouldn't you want our planet's ecological system to be balanced? Farmland helps you in achieving all of this. A piece of land where one can cultivate crops and raise livestock is farmland. It is primarily dedicated to agricultural practices to produce food. It is an essential service in food production. It also shields animals and helps maintain a balance in our ecological system.
What makes farmland great?
High-quality farmland is comprised of soil that is fertile and rich in nutrients. It must be full of biological substance that produces plants. It does so by having a good quantity of abundant natural components, and by displaying a sense of balance of clay, sand and stones that give a durable, balanced and well-tapped environment for plants. Such rich plants produce fresh fruits and vegetables. When these are fed to the farm animals, they stay disease-free and healthy and provide us with the most nutritious food products too.
What are the inputs needed to construct good farmland?
Constructing good farmland is important. It needs money to buy resources and for timely maintenance of the area. Labor is the next important input followed by fertile soil. Organic fertilizers must be used to compensate for infertile soil if there is any. The geographical area must be chosen wisely to build farmland that supports the crops that you plan to produce. A good drainage system must be built to avoid stagnation of wastewater that may become the house for mosquitoes and pests. Lastly, one must be filled with passion and enthusiasm to build great farmland.
Is farmland worth investing in?
Farmland that is well managed and full of healthy crops and livestock will generally provide income to the owners. It generates revenue by the sale of healthy, nutritious and fresh food. This can be provided at a reasonable price with the help of farmland. It also generates employment that adds to the economy of the nation. Farms that are as small in area as 150 acres may also be considered lucrative. Microgreens, rooftop lawns, bee farms, herb gardening, organic farming, flower farming, etc. can be constructed on these to earn a good amount of income. Besides, the land is a fixed asset whose value increases with time and is usually economical in the long run. Since the quantity of land is limited and with an increase in the size of the population, the demand for property and land is increasing. This aids in the acceleration of the price of land with time. One can also lease or rent their land to earn additional income. It can thus be concluded that farmland is usually a good investment.
What are the benefits of owning farmland?
A well-managed farm not only produces food but also provides protection to livestock. It allows the facilitation of agricultural procedures. Agricultural land aids curbing of flooding, filters-air, helps in absorption and cleaning of stormwater, allows the rejuvenation of groundwater, and provides a habitat to wildlife. It helps in maintaining not just the ecological balance, but also the legacy of our culture. Besides the benefits that that farmland may provide to the planet, it offers fresh fruits and vegetables, provides shelter to farm animals, adds to the scenic essence of the neighborhood, attracts local tourists and promotes farm-related activities for the owners. It adds to both, the ecological and economical aspects. Farmland provides earnings to the landowners and farmers by the sale of produce. This also generates employment. Thus, farmland owners get to earn extra income while enjoying the freshness of their produce and simultaneously maintaining their heritage.