What is a Professional Farm Management Company?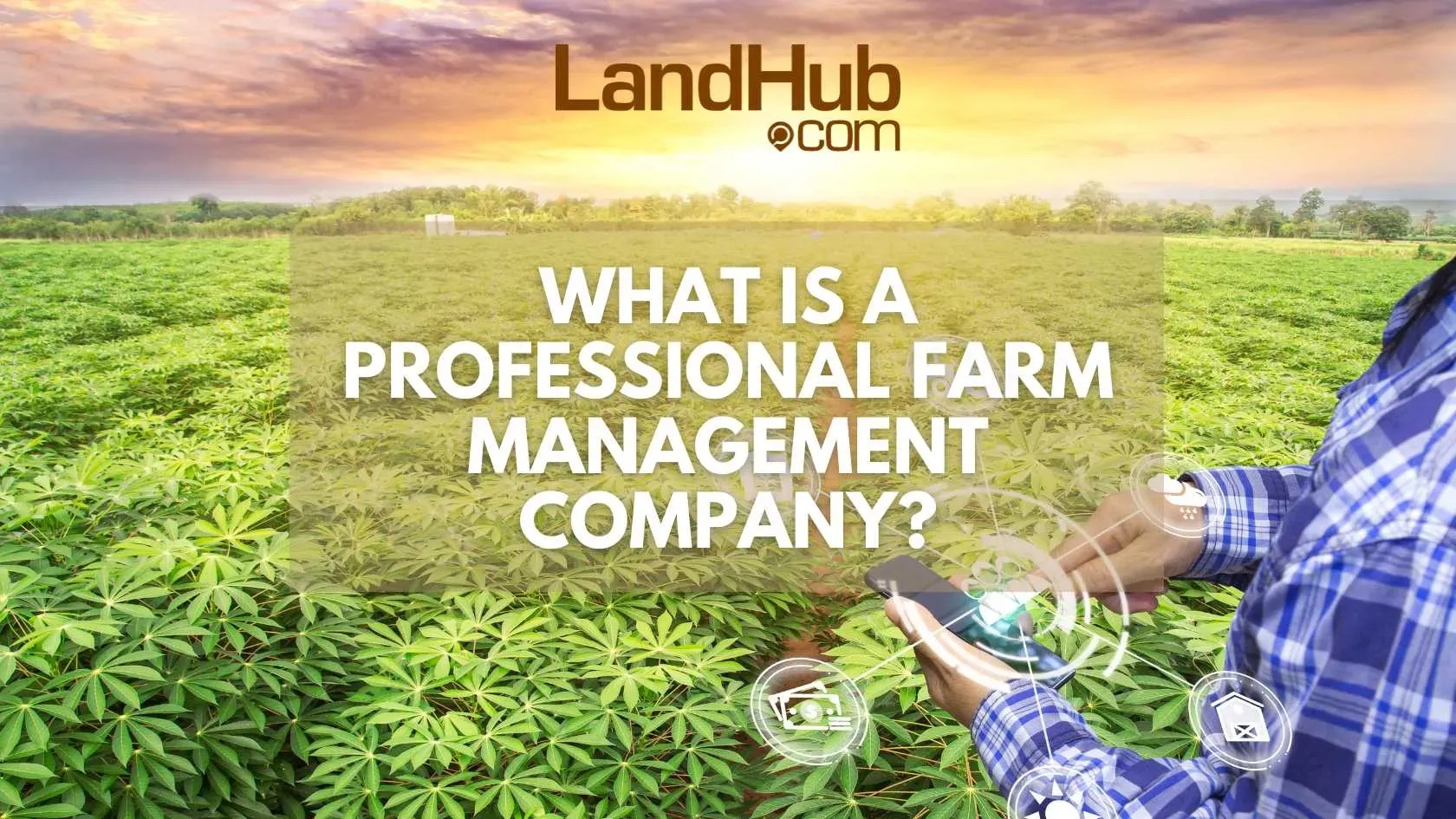 Considering investing in farmland or ranch land but don't wish to actually manage the property day-to-day? Maybe you just love the idea of buying land in Wisconsin, owning a ranch in Idaho or a farm in Pennsylvania, but you live in New Jersey
read more...
Idaho
At LandHub we have a large selection of land for sale in Idaho. Check out the different types of land available including acreage, ranches, rural properties, hunting land, and more. Start looking in Idaho for land for sale today with the help of LandHub. In many ways, Idaho, a land of craggy, snow-capped mountains and mile-deep gorges, is America's last frontier. The Frank Church-River of No Return Wilderness Area, sprawling across more than two million acres, is the largest protected wilderness in the continental United States. Buyers in search of unspoiled hunting lands, fenced ranch land or access to the high desert plains can all find a desirable property in the Gem State. Idaho County, the state's largest, is the gateway to the pristine outdoors of the Idaho Panhandle and is the ideal place to begin a search for affordable undeveloped land. Large swaths of remote timberland are on the market in the Panhandle counties of Kootenai, Bonner, and Boundary. Bring your own septic tanks and generators. Northcentral Idaho is where the Snake and Clearwater rivers flow together and, thanks to a boost from the Lower Granite Dam, ocean-going vessels can reach the town of Lewiston, giving Idaho the nation's furthest inland seaport on the West Coast. These waterways help modulate temperatures and new property owners will be surprised by the moderate winter temperatures in some Idaho valleys. Historically Idaho has been a land of potato fields and lumber and paper mills. Today, however, the largest industry is in the science and technology sector that is centered in the Treasure Valley around state capital Boise. One in three Idahoans live here and Boise, The City of Trees, is the third-largest metropolitan area in the Pacific Northwest. Despite the explosive growth in Boise and its surrounding communities, residents are never more than an hour's drive from energetic rivers, deep lakes and high-elevation recreation in the mountains.
Frequently Asked Questions
Idaho is a state in the United States which is situated in the northeastern region. It shares an international border with Canada. The capital of the state is Boise. Boise is also the largest state in Idaho. Some other important cities here are Nampa, Idaho Falls, Meridian, and Pocatello. Within the United States, it shares borders with Nevada, Utah, Washington, Wyoming, Oregon, and Montana.
Some Facts About Idaho
The name "Idaho" is derived from a Native American word. "The sun comes from the mountains" is the meaning of the state's name.
Idaho is referred to as the "Gem State" because 72 types of gems can be found in this state.
It is the leading producer of potatoes. It produces nearly one-third of the total production in the United States. Besides potatoes, Idaho is also known as the "Lentil Capital of the world"
You can see Oregon, Washington, and Montana from Heaven's Gate Lookout.
Silver Mountain Resort offers the world's longest Gondola ride.
Albertson College of Idaho in Caldwell is the oldest institution providing higher education of more than 4 years.
Lava Hot Springs offers the world-famous hot springs. Soda Springs has the largest man-made geyser.
Idaho has a lot of ghost cities such as the Sierra Silver Mine, Gold Dredge, Yankee Fork, and Silver City.
Shoshone Falls, the Western Niagra, has a 212-foot drop.
Idaho's state motto is "Esto Perpetua". It means 'This is forever'.
Why Should One Buy Property In Idaho?
Idaho is a splendid place that offers unmatched recreation and peace. It has varying topography. You can find green mountains, lakes, rivers, deserts, and arid mountains. The mountains are beautiful and for those who love hiking, Idaho is perfect. These mountains offer one of the most scenic views. Other than hiking, people can go fishing, walking and even hunting. You can find around 4,522,506 acres of land with wildlife in this state. Eagles, hawks, and falcons have a dense population which only adds to the rawness of this state. This state is perfect for anyone who loves nature but at the same time wants to live an urban lifestyle.  Fresh air can be found in abundance. People are a delight here and they are always ready to help out. The cost of living is quite low in this state as compared to other states. Therefore, you should consider buying a house in Idaho.
How Is The Climate In Idaho?
Idaho has a decent climate all year round. It is generally warm in summers but not too hot for it to be unbearable. Winters are cold and dry and again it's not too cold to be unbearable. Throughout the year, the temperature ranges between 14°F to 87°F. Late June to mid-August is the best time to visit Idaho. Precipitation is low in this state with 12 inches of rain per year. Idaho experiences 200 days of sunlight on an average.
Does It Snow In Idaho?
Yes, it snows in Idaho. Snowfall varies from place to place. Boise, the state capital, receives 20 inches of snowfall every year. Winter recreational activities are famous here. People go skiing to make the most out of winters.
How Is The Real Estate Market In Idaho?
The real estate track record has been superb in Idaho. It provides good returns to investors. 'WeKnowBoise.com' published a report claiming that the value of homes has been increasing by $1000 each week in Boise. According to Zillow, the median home value in Boise is $299,700. The value of houses has risen by 15% over the last few years. It is anticipated that the prices are going to increase by a staggering 8.5% next year. Therefore, maybe you should hurry and get a house or land in Idaho!