The Best and Worst Illinois Counties for Property Tax Rates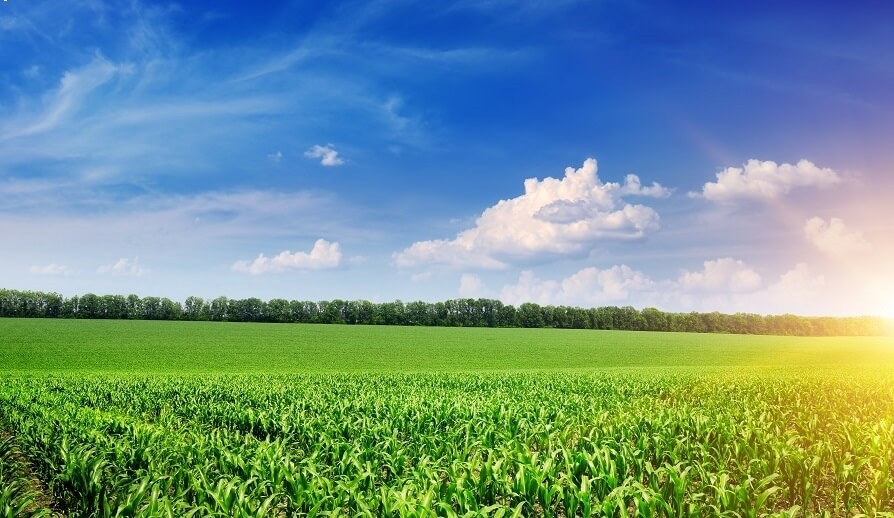 Property tax rates vary wildly from state to state. And in Illinois, which has the second highest property tax rates in the country, they also vary quite a lot from county to county
read more...
Illinois
At LandHub we have a large selection of land for sale in Illinois. Check out the different types of land available including acreage, ranches, rural properties, hunting land, and more. Start looking in Illinois for land for sale today with the help of LandHub. Over the years every celebrity on every television hunting show has made his or her way to the Golden Triangle of Pike, Brown, Adams and Schuyler counties in pursuit of trophy whitetail deer. The Golden Triangle in Central Illinois has become so fabled that non-residents now pay fifteen times as much as residents to experience some of the best deer hunting in America. One way to chase those monster whitetails and beat the high cost is to purchase timberland and hunting farms in the Land of Lincoln. Not all the prairie land in Illinois is used to harbor whitetail deer and turkey. In recent years new owners have been buying up cropland and planting grapes - in 1997 there were only 12 wineries in the entire state. Today there are nearly 100, enough to spawn Illinois Wine Trails across the state. For those seeking traditional fertile, income-producing acres Illinois is still chock-full of tillable land for wheat and corn. Many come with ponds and parcels range up to hundreds of acres. Northwestern Illinois, which was not scoured by retreating glaciers in the last Ice Age, features depressions and hillocks that rise to over 1,000 feet. This variable land is used for agriculture, private hunting preserves, horse farms, waterfront property, and vacation retreats. All carry a wide range of price tags. Still, most of the land sales in Illinois take place in Cook County, home to Chicago. The Windy City so dominates Illinois that everything outside the city is referred to as "downstate" - even towns like Rockford that are geographically north of Chicago. Most of the Cook County undeveloped lands are small building lot parcels; not many hunting tracts hiding here.
Frequently Asked Questions
Illinois is a state in the United States situated in the Great Lakes region. Springfield is its capital. It is the microcosm of the United States. The state got its name from the Illinois river which was named by Robert Cavelier in 1679. It is derived from the French word "iliniwok" meaning warriors or men. Some famous cities of this state are Chicago, Rockford, Naperville, Peoria, and Champaign.
Some Facts About Illinois
The oldest community in Illinois is Peoria.
This state was the first one to ratify the Amendment abolishing slavery.
The largest man-made lake, Carlyle, is located in Illinois.
There are 102 counties.
The motto of the state is 'State Sovereignty, National Union'.
Square dancing is the state's dance
With over 2 million books, The Chicago Public Library happens to be the largest public library in the world.
The largest bakery in the world is The Nabisco factory which is located in Chicago.
Farmland can be found in abundance. Around 80% of the area in this state is farmland.
There is only one river in the world that flows backward which is situated in this state.
It provides the highest amount of nuclear power in the United States.
Why Should One Buy Property In Illinois?
Illinois is an amazing state. Chicago is a famous city in Illinois and it is no less wonderful than California. This state offers a wide variety of scenic beauty. There are so many festivals celebrated in Illinois. It is a happening place and far from just ordinary and dull. Its location makes it easy to travel across the country. The state is centrally located, the state is only 6 to 8 hours' drive from all the major cities. The wages offered in Illinois are slightly higher than the other states. This is one main attraction for numerous people. The sports culture is prevalent here and people regularly attend sporting events. Food is top-notch with a wide variety. In Chicago, you will get food from all ethnicities.
How Is The Climate In Illinois?
The length of Illinois is 390 miles and has a varied climate. Most of the state experiences a humid continental climate. It has hot summers and cold winters. The southern portion has a humid tropical climate. Precipitation too varies with 48 inches in the southern region and 35 inches toward the north. In Chicago, the average snowfall is over 38 inches while in the south, it is below 14 inches. Thunderstorms are common here with about 50 days of thunderstorms per year. Tornadoes are also common and deadly. The most destructive tornado, Tri-State Tornado, was recorded in Illinois. On average, the state receives 35 tornadoes per year. However, the climate here changes quickly. It is tough to predict the weather here.
How Is The Real Estate Market Performing In Illinois?
The prices in Illinois post-financial crisis in 2008 had taken a fall. But, since 2013, prices have again started to go up. Currently, prices are still rising. So it looks like a good opportunity to grab some land here. Chicago is one of the best cities in the United States. Who would not want to stay in this city? However, there are some downfalls of buying a property in Illinois too. The biggest drawback is the high tax property tax rates. But as the economy progresses, it is expected that this problem may soon be resolved. In conclusion, Illinois is a lovely place to get settled in. The weather is average and bearable. Schools and Universities are plenty here, so your kids won't have to leave the state.