Why Iowa is a Great Place to Build a Retirement Home
by Caroline Kirby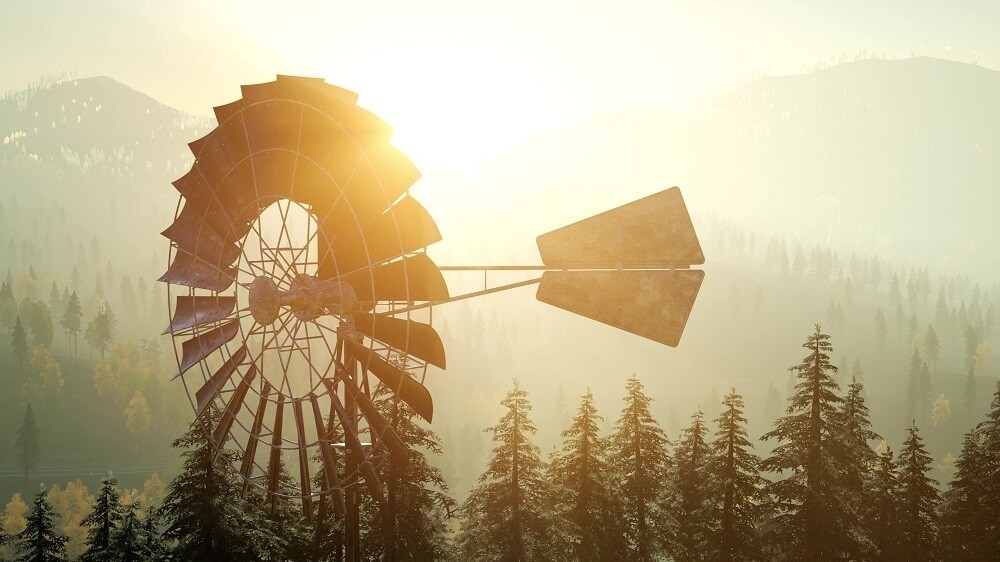 Life is slowing down, your to-do list is less extensive, and you finally have some free time on your hands. Where do you want to spend your golden years? This stage of life brings on a lot of changes, and relocation is often one of the biggest. read more...
Iowa
At LandHub we have a large selection of land for sale in Iowa. Check out the different types of land available including acreage, ranches, rural properties, hunting land, and more. Start looking in Iowa for land for sale today with the help of LandHub. Iowa is the most developed state in America. Development is not just houses, skyscrapers and parking lots. It is agriculture as well. And when all the cornfields and soybean cropland is totaled together there is less undeveloped land in Iowa than anywhere in the United States. Fewer than 1% of the tallgrass prairie that once blanketed Iowa remains; all but 5% of the state's wetlands have been filled in; and almost all the forests have been converted to cropland which accounts for six of every ten acres of land use in the state. So when you go shopping for rural land in Iowa you are most likely going to be shopping for chunks of farmland. Iowa has a long tradition of such land sales. In 1842 the Sac and Fox Indians sold 12 million acres to the federal government which created 40 present-day Iowa counties. Nearly one-third of all of the Hawkeye State was added in a single transaction. There has been a dramatic sell-off of historic Iowa farmland in the past half-century. In the 1940s there were 215,000 farms in the state; today there are fewer than 90,000 and the number is falling. Not all Iowa farms are created equal. Some come with timber reserves for hunting. Others feature frontage on some of the state's glacial lakes. Others serve up impossibly rich, tillable soil for as far as the eye can see. Most farms are not sold whole and you should be able to find a handful of acres to satisfy any recreational or aspirational desire in rural Iowa. If you are looking for a unique way to scout Iowa land consider the Register's Annual Great Bicycle Ride Across Iowa - a week-long recreational excursion that has taken place every year since 1973. More than 8,000 riders dip their tires in the Missouri River and 472 miles later dip their tires in the Mississippi River. Iowa is the only state whose east and west borders are defined by rivers.
Frequently Asked Questions
Iowa is a state situated in the midwestern region of the United States. It has three rivers surrounding it and 6 states as its neighbors. Des Moines is the state capital and also happens to be the most populous city of the state. Cedar Rapids, Davenport, Sioux City, and Iowa City are some famous cities in this state.
Some Facts About Iowa
The world' s largest strawberry is located in Strawberry Point.
The largest water body of the state is located at the Rathbun Dam and Reservoir.
The biggest Danish settlement of the country is situated in Elk Horn, Iowa.
The world's shortest and steepest railway is Fenlon Place Elevator, Dubuque.
The only county courthouse with a gold dome is Dubuque.
Cornell College's campus is listed as a historic place.
National Sprint Car Hall of Fame & Museum situated in Knoxville is the only museum dedicated to sprint cars.
Iowa happens to be the only state which has both its east as well as west borders made up of waters. Mississippi and Missouri rivers make up the borders.
The oldest land grant college in the country is Iowa State University.
The oldest city in the state is Dubuque.
Why Should One Buy A House or Property In Iowa?
Iowa is an amazing place to live in. People are very friendly and always willing to assist others. The state is very safe as the crime rate is very low here (It is practically non-existent in some parts).  Iowa has some really good restaurants that provide lip-smacking food. Though the state may not be very modern as compared to other states, you can definitely find peace. Those who love stargazing, walking, biking, and fishing are going to love this state. As far as employment is concerned, there are many industries established in Iowa so employment opportunities are plenty.
What Is The Cost Of Living In Iowa?
The cost of living in Iowa is 83. This figure is based on the assumption that if the cost of living in the U.S is 100, any number above 100 means the state is costly. Similarly, a lower number than 100 means the state is cheaper than other states. As you can see the cost of living is 83 here, Iowa is pocket-friendly.
How Is The Weather In Iowa?
According to Köppen's climate classification, the state has a humid continental climate. The state experiences all four seasons. Winters are often harsh and it is common for snow to occur. In Des Moines, the mean annual temperature is 10 °C. Whereas in Keokuk, the mean annual temperature is 11 °C. Iowa experiences about 50 days of thunderstorms and 47 days of tornadoes. In summers, it gets hot and humid. In some areas, the temperature rises to 32 °C and sometimes even 38 ° C. In winters, the climate is harsh and the temperature drops below 0 ° C.
How Is The Real Estate Market In Iowa?
Investment in Iowa sounds like a good plan as Iowa is advancing itself and trying to catch the famous states of the country. As of now, there are more buyers than sellers. This creates an imbalance pushing the prices up. $142,600 is the average home value and this figure is rising. Home prices are expected to rise by 2.9% next year.
How Much Is 1 Acre Of Land In Iowa?
One acre of farmland, on average, is $7264. This means there has been a 0.5% increase from last year. All in all, Iowa is a quiet place that allows you to stay close with nature.