3 Reasons to Invest in Land in Tennessee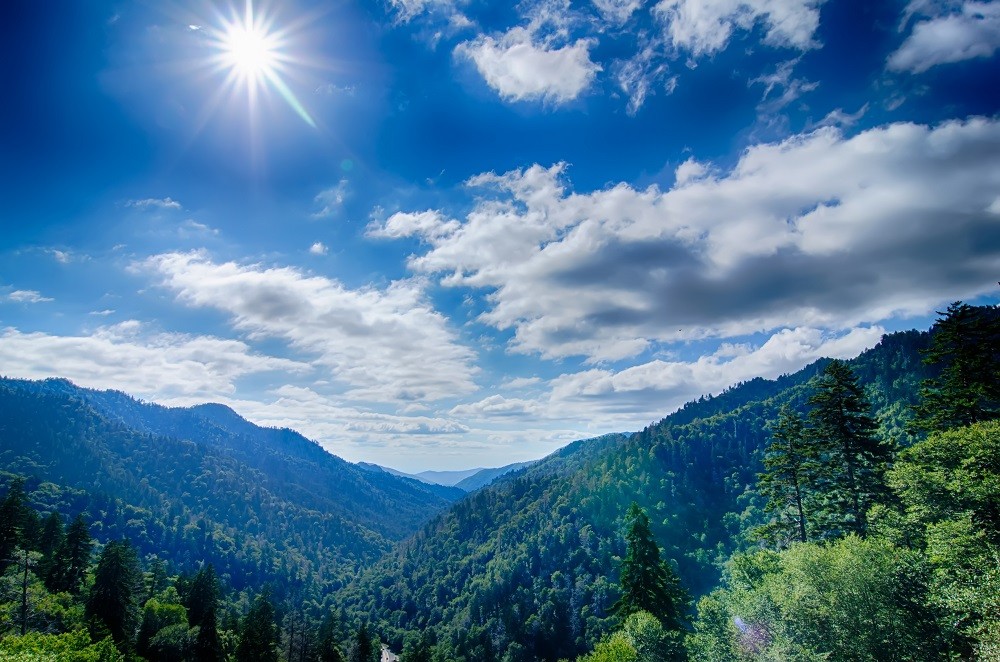 Real estate investing, Real Estate Tips, Tennessee Real Estate
by Caroline Kirby A thriving culture, musical hotspots, and the most visited national park (the Great Smoky Mountains National Park) in all of the United States can all be experienced in
Tennessee.
 read more...
Tennessee
At LandHub we have a large selection of land for sale in Tennessee. Check out the different types of land available including acreage, ranches, rural properties, hunting land, and more. Start looking in Tennessee for land for sale today with the help of LandHub. Many states carve their lands into regions for tourism marketing purposes but Tennessee has legally segmented itself into three Grand Divisions: East Tennessee, Middle Tennessee, and West Tennessee. Each is almost its own mini-state culturally and economically and affordable rural land is seldom more than an hour's drive from a dominant city. East Tennessee is cloaked in the Appalachian Mountains, rising to a high point at 6,643 feet on Clingmans Dome. Here is the Great Smoky Mountains National Park which greets nine million visitors a year, by far the nation's busiest. Gatlinburg, the gateway to the park, is stuffed with amusement parks and tourist attractions and home to the only ski resort in the Volunteer State. The old railroad town of Chattanooga and the university town of Knoxville anchor this region. Middle Tennessee is centrally located not only to the rest of the state but much of the United States. Half the American population lives within 600 miles of Nashville, in the heart of Middle Tennessee. Music City is convenient to most of the state's prime farming country and rich hunting grounds. Tennessee supports over 82,000 farm properties, most raising beef cattle. The coastal plains take over in West Tennessee, where the lowlands roll towards the Mississippi River and Memphis rules the culture. Most of the swamps and timberland here were cleared for cotton fields two centuries ago. Today the old till land has been divided and sold enough times that the undeveloped parcels are mostly suitable only as building lots. Water is a common feature of Tennessee land, above and below ground. There are more identified caves, almost 10,000, in the Volunteer State than any other in the country. The Lost Sea, part of the historic Craighead Cavern system in East Tennessee, is America's largest underwater lake.
Frequently Asked Questions
Tennessee is a geographically diverse state with varying social, cultural, and economic patterns. The state is divided into 3 grand divisions: West, East, and Middle Tennessee. These 3 divisions are completely different from each other geographically as well as culturally. Eastern Tennessee is covered with mountains and Knoxville, Kingsport, and Chattanooga are the major centers there. Western Tennessee is flat land where cotton plantations are the main economic driver and Memphis is the dominant urban center. Middle Tennessee has fertile land with rolling hills and a balanced commercial and agricultural region with Nashville as the major urban center.
Some facts about Tennessee:
The 1st winner of English Derby from America was Iroquois who was bred in Nashville.
It is called The Volunteer State as the most number of volunteer soldiers in the Battle of New Orleans were from Tennessee.
The Copper Basin in Tennessee can be recognized from the space by American astronauts.
Shelby County has the most number of horses per capita compared to any other county in the U.S.
Samuel Powhatan Carter, born in Elizabethton, is the only person who was both a General in the Army and a Navy Rear Admiral in American history.
Reelfoot Lake is known as the "Turtle Capital of the World".
Oak Ridge is known as the "Energy Capital of the World" due to its importance in the atomic bomb development.
Bristol is called the "Birthplace of Country Music".
Tennessee has around 10,000 identified caves which are more than any other state.
Why Should you buy a Property/House in Tennessee?
This state has a wonderful climate with lots of recreational facilities.  If you are looking for a job, then this state has many opportunities waiting for you. The unemployment rate here is less than 3.4% and a minimum wage of $7.25/hour. Nashville is the costliest yet the busiest city here followed by Memphis, Knoxville, & Chattanooga. The residents of this state are considered to be the friendliest people in the U.S. This state also offers many tax benefits along with many other benefits in a buyer's favor.
How is the Climate in Tennessee?
With a temperate climate, Tennessee has varying climate as you move from east to west. The summers are warm with the average temperature between 60 and 83 degrees Fahrenheit from April to August. The winters are cold with the average temperature between 37 and 50 degrees Fahrenheit in December and January. Fall, mainly September to October, is the driest season and winters and early spring, particularly March, see the most rainfall. The northeastern part of the state experiences the highest snowfall. The state is prone to infrequent severe storms.
What is the Cost of Living in Tennessee?
An average cost of living in all the states of the U.S is calculated and used as a base. If this base is assigned as 100 then a number below 100 for a state indicates a lower cost of living while a number above 100 is a higher cost of living. In these terms, Tennessee is assigned 87.6 which is relatively lower than most other states. The average price of a home is $164,500.
How is the Real Estate Market Doing in Tennessee?
The state has a national park, a musical destination, and a cultural hub. All these provide great opportunities for students, families, retired people and mainly job hunters. Tennessee has many local as well as international companies. Clarksville, Nashville, and Memphis provide massive job openings which means people will need houses to live in. Therefore investing in land or real estate may be a great investment.