Buying Land in Florida: North vs. South
Florida is one of the most popular states for people looking to invest in raw land, and for good reason. In addition to having plenty of land for sale, Florida ranks right in the middle when it comes to property tax rates (0.89%, compared to the 1% and up you'll tend to find as you move further up the east coast). It's also undeniably beautiful, with something for everyone in terms of land use potential. read more...
---
Investing In Land – A History Lesson – Florida Swampland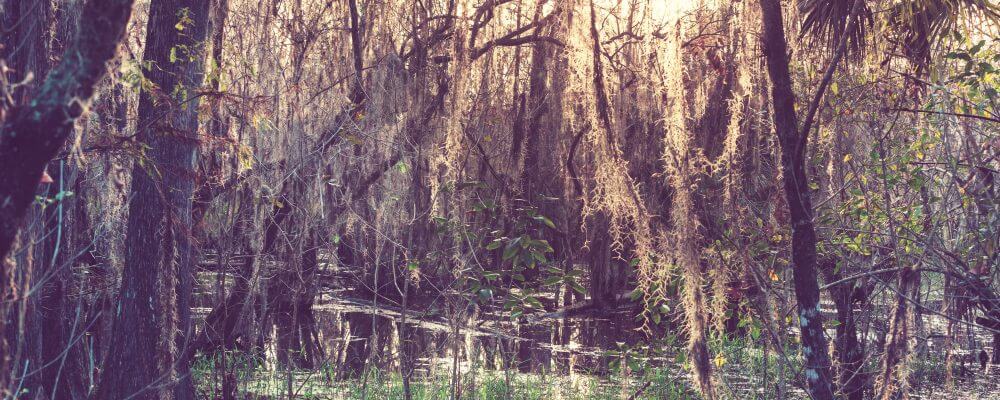 "If you believe that I have some swampland in Florida to sell you." Today that is a punchline to a joke but in the 1960s there were so many people infused with excitement by that very possibility that Leonard Rosen had to build his own fleet of 15 airplanes just to shuttle prospective buyers to his Golden Gate Estates in South Florida read more...
---
Three Areas to Consider When Buying Land in Florida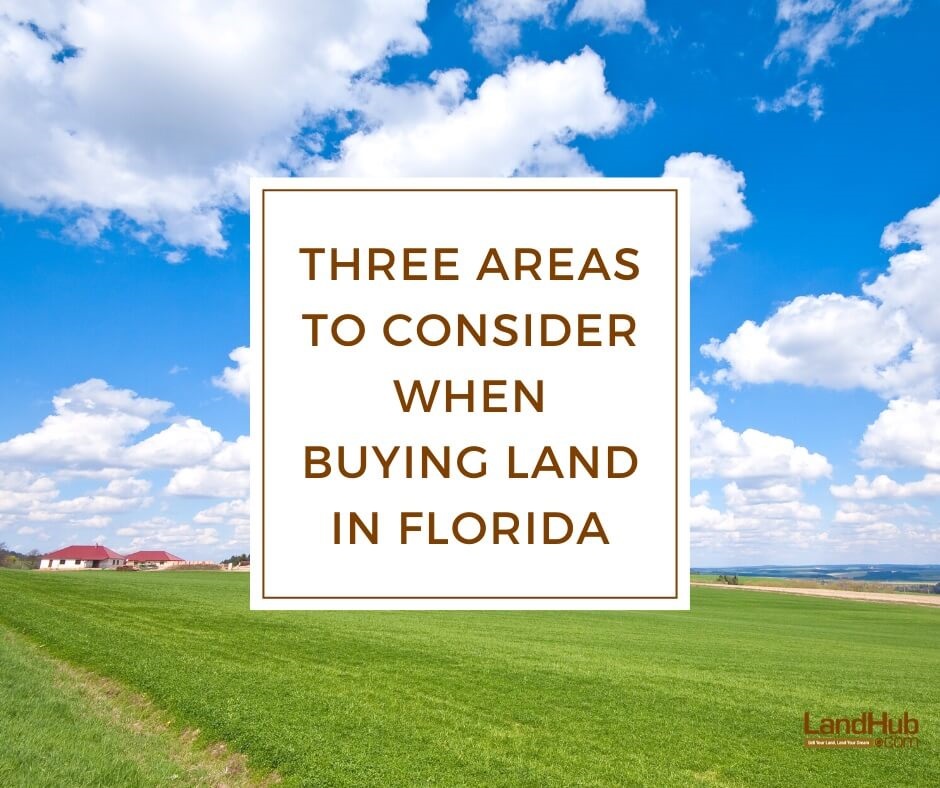 As cities and states across the nation begin to open back up and resume normal operations, there are many potential land buyers and investors eager to get back to their search for property. If you're looking to invest in land around Florida, you're likely already acquainted with what the Sunshine State has to offer. read more...
Florida
  At LandHub we have a large selection of land for sale in Florida. Check out the different types of land available including acreage, ranches, rural properties, hunting land, and more. Start looking in Florida for land for sale today with the help of LandHub. "If you believe that I have swampland in Florida to sell you." Florida land scam deals were so prevalent in the 1960s and 1970s that the phrase passed into the lexicon for exposing one's gullibility. The fact is there is more land available for sale in Florida than any other state and some of it is swampland. But not all of it is worthless. Ask the Walt Disney folks if they are happy with their swampland purchases. There are two Floridas - the Peninsula that thrusts into the warm waters of the Atlantic Ocean forming the Gulf of Mexico and the Panhandle that stretches across the top of the state. The peninsula is what most people think of when they think of Florida - citrus groves, spring training baseball, sugar sand beaches, tourists and the Everglades. The land here is unrelentingly flat - no part of South Florida is higher than 12 feet - and, although abundant, available undeveloped land is almost exclusively in small building lots less than 10 acres in size. North of Orlando and Orange County the terrain becomes more rolling and the population less sparse. At Britton Hill, Florida reaches its roof at 345 feet - the lowest highpoint of any state in the country. This part of Florida is horse and cattle country with a mix of wiregrass and timberlands. Toss in a few mountains in the background and the ranches here could pass for being in Montana. Surrounded by saltwater on three sides and possessing more water area than any other state besides Alaska and Michigan, many Florida land buyers are seeking property for water recreation - so much so the Sunshine State could be rebranded as the Water Fun State. Beachfront property is always on the market and the azure waters of the Gulf of Mexico are a sport fisherman's paradise. Undeveloped land in the Florida interior is sought by outdoorsmen where a canoe or bass boat can be quietly slipped into one of the many canals and waterways that criss-cross the state.
Frequently Asked Questions
Florida state is situated in the southeastern United States. Its capital is Tallahassee. A long yet low peninsula lying between the Gulf of Mexico in the West and the Atlantic Ocean in the East, Florida shares its northern borders with Alabama and Georgia.
Some Facts About Florida
- In terms of area, Florida lies 22nd in the United States. - Florida is the 3rd most populous state in the United States. It is 8th in terms of population density. - Jacksonville is the largest city, both in terms of area as well as population. However, when we talk about urban areas, Miami tops the list with a significant population. - Florida's economy is the fourth largest in the U.S. Its economy has already touched the $1 Trillion mark. To give you a brief idea, if we consider Florida to be a country, it would be the 16th largest economy throughout the world. - The best grocery store in the world, Publix, is located in Florida. - It is the warmest state in the United States. - The state does not impose any income tax.
Why Should One Buy Property In Florida?
Florida is a beautiful place with a very sober climate. You get to wear summer clothes for almost the entire year. Just imagine, no more headache of wearing coats, hats, gloves and so on. Florida has a proper infrastructure with proper roads. It provides all the necessary facilities and recreational activities. The football games and the passion at Florida State University (FSU) and the University of Florida (UF) is pretty dope! South Florida is perfect for having parties. Disney is situated in Orlando, which is in Central Florida and a go-to destination. West Florida is good for people who want to retire. The state offers various kinds of employment opportunities
How Is The Weather In Florida?
You hear the word 'Florida' and the first thing that comes to your mind would be heat, sun, and beaches. The general climate is humid subtropical. Towards the south, however, the climate is tropical. The temperature in July is generally around 90 Degrees Fahrenheit. While in January it lies around 40 Degrees Fahrenheit. The mean daily temperature in Florida is 70.7 °F
What Is The Best Time To Visit Florida?
It depends on the month you choose to visit Florida. Winters are good to visit places such as Walt Disney World Resort. Summer is a perfect season for visiting the beaches. The ocean water is generally warm thereby allowing people to swim and have fun alongside the beach.
How Is The Real Estate Market In Florida Faring?
Florida is one of the topmost investment destinations. The prices are going up and the trend is expected to continue for the foreseeable future. Florida is an economically sound and stable state. The returns are quite high. When the housing market grows further, you will benefit in terms of appreciation in the value of your property.
Does it rain heavily in Florida?
Yes, it rains cats and dogs in Florida. You will have no idea as to when it might just rain. It usually rains a lot in summer as the summer storms are quite common here. Torrential rains occur very commonly in this state this could mean at least 3 inches of rain in a single day. Florida is an amazing place with lots of amazing places to visit and most importantly amazing people.
What are some main tourist attractions?
The main attractions are Miami Beach, Disney World, Daytona Beach, St. Augustine, Sarasota, and Tampa. Disney World, located in Orlando, is a major tourist attraction. The NASA Kennedy Space Center also attracts quite a few tourists.